Last updated on 3 March 2023.
Skill Adjustments
The "casting failed" problem in Priest class abilities has been resolved.
Fixed a bug where the "Bloodlust" skill would animate on boss group creatures.
The hit rate of "Kaleb's Silence" has been updated to 70%.
The hit rate of the "Smoke Bomb" skill has been updated to 50%.
General Regulations
Season battle points have been reset.
XP Boost items obtained with event rewards have been made non-tradable/tradable, and the requirement to use them within 3 days has been added.
The mouse cursor clicking problem that occurs when UI Optimization is turned on and the problems in the general chat window have been fixed.
Penalties will no longer be applied when the "Mount Race" event is abandoned.
Updated the matchmaking system of the "Mount Race" event to be independent of battle points.
Work has been done on the problem of falling down from bridges on the Death Valley map.
Visual improvement on shield glow effects.
Fixed an issue where the item "Heallreaver" would not appear in the Auction House.
The rogue class mission armor named "Rogue Heavy Plate Cuirass" has been added to the "Cleaning Up The Shore" mission.
The error that you cannot use "Gender Change Scroll" and "Faction Change Scroll" while additional bag is active has been fixed.
Updated the "Thunderbreath" creature's health. (637772 HP -> 937772 HP)
The game has been adjusted so that an announcement will be made in case of obtaining "Epic" and "Unique" quality jewelry.
"Heroism Scroll" has been added to the store, which adds 10 points to all your stat points for a certain period of time.

Updated the "Macro Captcha" system.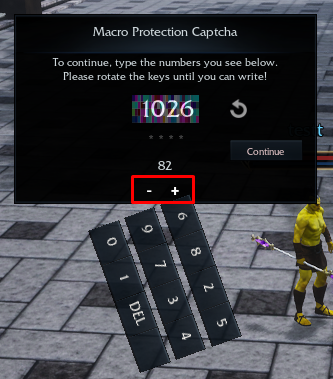 When the Recaptcha window first appears, use the "+" and "-" keys at the bottom of the window to make the numeric keypad horizontal.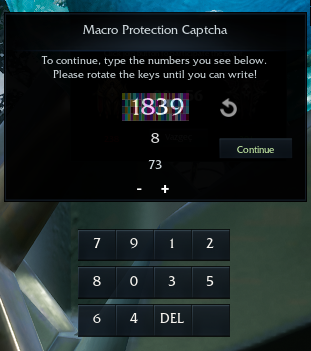 After turning the numeric keypad horizontal, you can enter the Captcha code.