Last updated on 20 December 2022.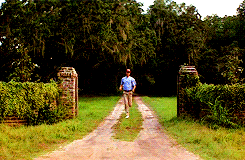 Greetings, dear Rise Online players. With the release of Rise Online, many players are considering leaving Knight Online or taking a break and switching to Rise Online.
In order to make your transition process easier, we have prepared a practical, comparative guide to speed up the transition process for players who will leave Knight Online and start Rise Online.
In the tables below, you can see the equivalents of similar content between the two games, divided into categories.
If you haven't played Knight Online before, you can check out our Beginner's Guide to Rise Online World, instead of this guide.
Similarities
Zones
Item Types
Weapons
| Rise Online | Knight Online |
| --- | --- |
| Dagger | Dagger |
| – | Jamadar |
| Short Bow | Bow |
| Crossbow | Crossbow |
| Sword | One-handed Sword |
| Greatsword | Two-handed Sword |
| Axe | Axe |
| Greataxe | Two-handed Axe |
| Mace | Club |
| Greatmace | Two-handed Club |
| Polearm | Long Spear |
| Staff | Staff |
| Shield | Shield |
Armors
| Rise Online | Knight Online |
| --- | --- |
| Leather | Grade 1 (Fabric etc.) |
| Heavy Leather | Grade 2 (Linen etc.) |
| Plate | Plate |
| Heavy Plate | Full Plate (FP) |
| Elite | Chitin |
| Imperial | Chitin Shell |
Upgrade System
Just like Knight Online, Rise Online too has an Upgrade System that allows items to be upgraded.
Differences
While there are class and gender restrictions for races in Knight Online, you can freely play any race and any gender you want in Rise Online.
Life Skills
For more information click: Rise Online Life Skills
Another system that distinguishing Rise Online from Knight Online is Life Skills. It is possible to advance and earn money by progressing various Life Skills in game. For detailed information, you can visit our Life Skills guide.
Rune System
For more information, click here: Rune System
Unlike Knight Online, there is a feature called Rune System in items of Rise Online. Obtained items have rune slots depending on luck and extra bonuses are added to items by using these slots. You can find detailed information on the subject in our Rune System guide.